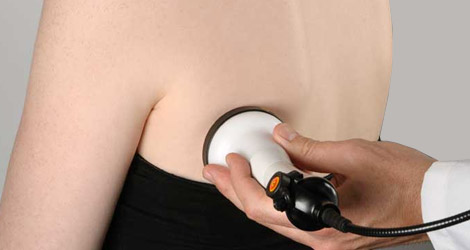 Did you ever heard of Class IV laser therapy? It is a highly powered, hot and effective therapeutic laser therapy that aims to relieve body pain with non-damaging infrared light microwaves. When the laser is applied over the body, it penetrates deep into the body tissues. With a biological response, it improves the tissue lymphatic drainage.
The laser waves basically act on the body cells and the mitochondria. This increases the production of a chemical called ATP that speeds up the body's cellular activity. In other words, laser therapy is a non-invasive technique that helps in reducing the pain and inflammation.
What We Offer?
At Etobicoke SportMed & Physiotherapy, our chiropractors offer safe & comfortable Class IV Laser Therapy to our ailing patients. We strive to relief your ongoing chronic or acute pain and enhance the tissue repair with our non-invasive laser therapy. When used in conjunction with other treatment methods, therapy can greatly assist in managing the pain, reducing inflammation, and speeds recovery.
Benefits of Class IV Laser Therapy
Laser therapy is a proven technique which stimulates the repair and growth of tissues. It accelerates the healing process and decreases pain, and scar tissue formation. Some common conditions treated with laser therapy include: